Cost-Effective Print Marketing: 5 Ways to Get Your Brand Noticed
November 11, 2015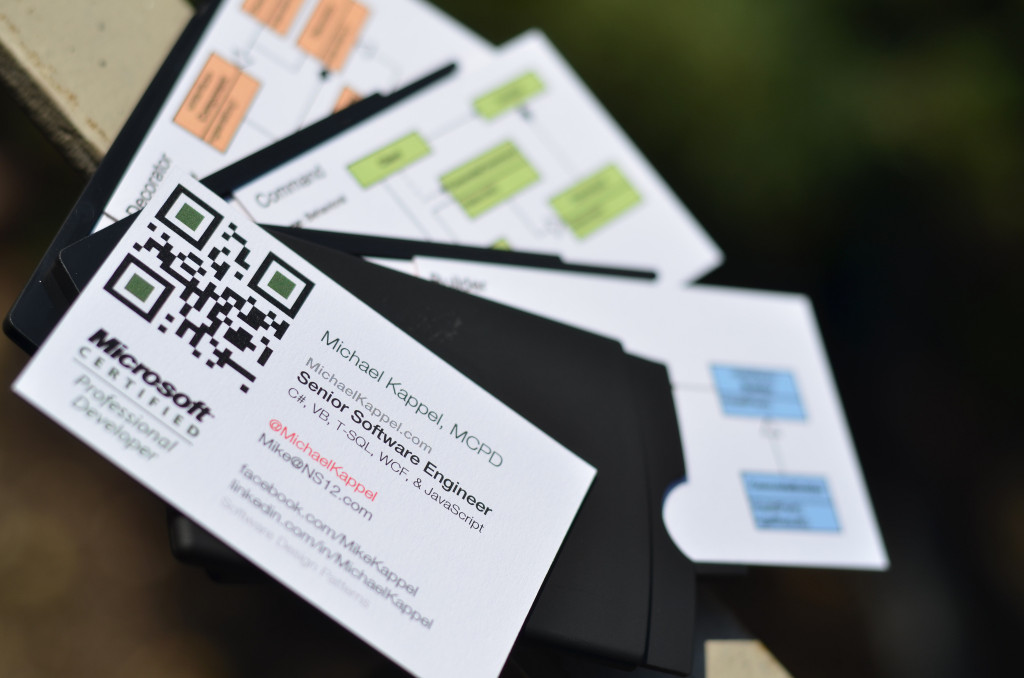 Whether it's business cards, banners, brochures, or self-adhesive labels, cost-effective printing projects are all about generating visibility and promoting your Vancouver business. As digital marketing becomes increasingly competitive and printing costs continue to drop as a result of developments in technology, print marketing is becoming an increasingly cost-effective way to bring in new clients and generate revenue.
Here, we take a look at the emergence of five cost-effective printing projects that will get you a bigger bang for your print marketing buck.
When it comes to business cards, delivering your message in an innovative and attention-grabbing way is just as important as conveying who you are. Nowadays, small businesses and entrepreneurs are moving away from traditional black and white copy-only designs and are beginning to create personalized business cards featuring original artwork and visuals. We encourage our clients to set themselves apart from their competitors by printing seasonal business cards with a range of different themes and backgrounds depending on the client profile.  
As smartphones and mobile technology continue to develop, so too has the ability of print media to connect with online platforms and social networks. QR codes and NFC technology now allow your customers to access your website or social media addresses quicker than ever before, leading to increased page traffic and revenue. Moreover, QR codes can be custom designed to match your business logo or brand artwork, contributing to brand visibility and awareness while also improving print media interactivity.
For the best print results, we recommend printing on 14-point card stock. Its firmness, affordability, and thickness allows for double-sided printing and a number of different finishes, making it a great all-purpose print marketing option. 
According to research carried out by Print Mail, 85% of consumers check and read their mail every day, and 40% of those contacted by direct mail go on to try a product or service. In light of this evidence of the increased effectiveness of direct mail vis-a-vis email campaigns, it's no wonder why we consider business postcards/greeting cards not only a cost-effective print marketing solution, but also a great way to get your brand recognized. 
Uniquely shaped digital trading cards and die-cut postcards have a strong presence and stand out from traditional designs. Clients respond well to customized print marketing because it takes more effort and commitment to personalize print media than digital marketing. Establish your brand as a leader in the Vancouver market and make your client feel special by making sure that all your print marketing is as unique as possible. 
For the best results in direct mail campaigns, consider personalizing postcards with your client's name or other additional features, such as custom visuals, slogans, or original artwork. We offer our clients a choice between pantone or metallic inks, both of which produce standout visuals that will really capture your client's attention. As one of the most cost-effective print marketing solutions out there, postcard and greeting card campaigns represent a great way to promote brand awareness and customer fidelity. 
For more information on different kinds of paper cards and print marketing solutions, click here. 
Promotional gifts are a great way to increase brand familiarity and build up a solid connection with your customers. According to one study carried out by the Advertising Specialities Institute, 84% of those who receive promotional gifts (such as drinkware, pens, or shirts) retain the donor company's name as long as they use the items on a day-to-day basis. Results like these show that small businesses have yet to tap into the full potential of non-paper based cost-effective printing projects. In addition, studies have also shown that promotional merchandise print marketing boasts a lower average CPI or Cost Per Impression than digital marketing campaigns, making low cost printing on promotional gifts one of the best ways to get your brand into your client's mind.
Depending on the aesthetic you're looking for, coasters can be printed on reinforced biodegradable stock or heavy-duty board stock. Board stock boasts great ink-absorption qualities and is highly resistant to moisture, which makes coasters a great, everyday promotional gift with strong brand exposure potential. Catch your audience's attention by producing uniquely-shaped beer mats, or boost your product's visual appeal by printing logos and original artwork with pantone or metallic inks.
For specifics on board stock thicknesses and available shapes, click here.  
Sticker marketing is one of the best ways to boost your organization's profile and is a great low cost printing option. Unlike other cost-effective printing projects, stickers can be stuck on any surface, be it flat, curved or round. An attractive label can increase the impact your product has on your target audience, generating the direct response and the brand recognition you're looking for.
To increase product uniqueness and the likelihood of being remembered by your clients, create custom shapes that underline or add value to your message. We encourage our Vancouver clients to play with different dimensions and materials, including anything ranging from thumb-sized vinyl stickers and wall-high decals to customized bumper stickers.
For greater visibility on shelf displays and in stores, you may want to consider printing your artwork on kraft label stock. Kraft stock features a unique, rustic-looking texture that makes it a great sticker application for businesses in the all-natural food and wellness sectors.
If you're looking for the ideal surface for a wide range of upscale food products, foil stock may be the perfect printing marketing solution. This self-adhesive material is frequently found in gourmet food packaging in the form of embossed seals, product awards, and labels. Kraft and foil labels are used less frequently than vinyl stickers, and thus are more likely to attract extra attention.
Click here to view our full range of stickers, self-adhesive labels, and other cost-effective print marketing products. 
Bookmarks are great promotional tools because of their all-around function as everyday devices. Modern technology and breakthroughs in low cost printing make it possible for bookstores, independent publishers, theatres, libraries and cafes to produce bookmarks featuring custom images, catchphrases and literary quotes; all on a low budget.
Bookmarks can be crafted into specially-designed shapes to go with books of different genres, such as fantasy, detective novels or children's literature. As with other cost-effective printing projects, bookmarks can be used to create a unique, brand-based connection between a customer and a cherished object. Publishers and bookstores often promote events, authors, and books on their bookmarks, and use them to draw attention to their social media sites and platforms.
We recommend printing bookmarks in full colour, and offer a range of different inks, card stocks and finishes to suit your print marketing strategy.