Top 5 Innovative Printing Materials For Your Business
October 22, 2015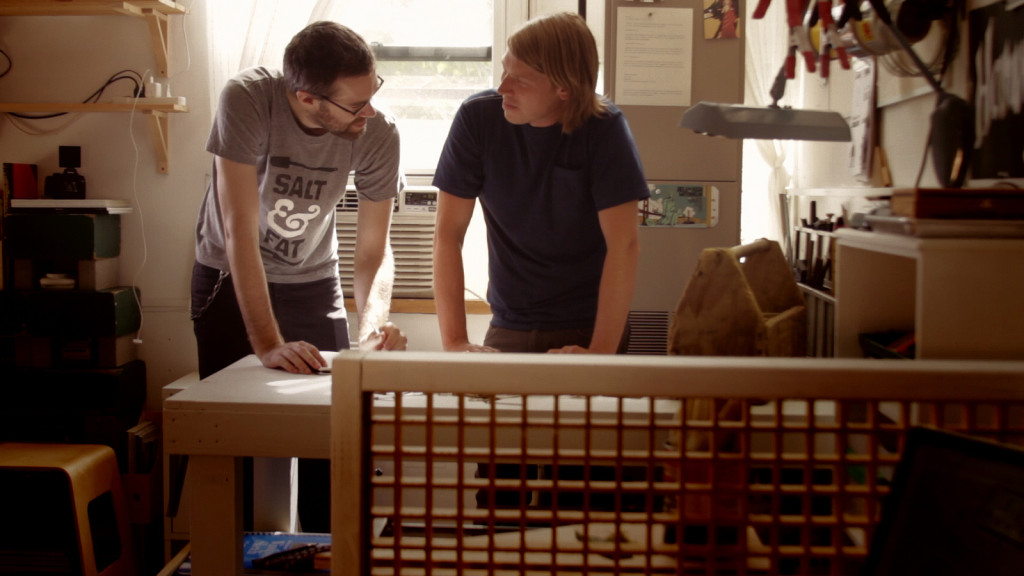 Whether you're producing newsletters, banners, keg collars, or any other kind of print marketing, time and time again, the best print results are obtained through choice selection of printing materials. Careful consideration of color, size, and printing surfaces are three essential ingredients to any successful print job.
In recent years, there has been an increased interest in innovation and product design development as business owners search for new ways to provide their costumers with unique visual and textile experiences. Here, we take a look at five innovative printing solutions designed to get the most out of your print design buck.
Polymer Sheets
This print media is one of those man-made products that gets its inspiration from the natural world. Mimicking the effect produced by peacock feathers, fish scales and other multi-lattice structures, polymer sheets get their signature feel and visual effect from the way polymer nanolayers reflect light into our eyes. Polymer sheet substrates are designed to reflect light at varying frequencies, which gives this innovative printing material its quicksilver, multi-color appearance.
As you can see here, polymer sheets are beginning to be used as an artwork surface due to a combination of its key qualities, including transparency, reflective properties, and elasticity, as well as being a relatively low-cost material. Polymer sheets, one of a range of recent printing innovations, come in an array of colors, sizes, and self-adhesive formats, and boast good ink-absorption properties. We recommend printing on polymer sheets in full colour, and be sure to use this innovative printing material as an alternative to traditional kraft or vinyl stickers.
Foam PVC Board
Foam PVC is a lightweight, yet extremely durable PVC polymer material that has obtained recognition as one the better outdoor PVC options. Widely used in signs, table top displays, exhibits, and as a wood replacement, foam PVC possesses strong structural properties, high portability, moisture resistance, and good ink and paint-absorption qualities, making it an ideal innovative printing solution for everyday outdoor use.
For best print results, choose thermal dye simulation printing. In this process, heat is used to transform inks into a gaseous state capable of penetrating into the plastic stock. Thermal dye simulation technology embeds a long-lasting and high-resolution ink map of the intended design on the surface of the plastic. 
Biodegradable Print Media
As the world becomes increasingly ecologically aware, business owners are searching for new ways to promote their social corporate responsibility and provide their green-conscious customers with products developed from renewable sources. Whether you want to market your business as environment-friendly or simply like green materials for their aesthetic value, biodegradable print media has grown in importance and availability over recent years, and represents a great all-around innovative printing option.
Banners, text stock, screen print, and other print applications are now being printed on all-eco material, and represent the cutting edge in innovative printing. In addition, recent demand has seen a shift away from bleached biodegradable paper stock to all-natural, textured composites that closer resmemble board stock (used to make coasters and air fresheners) or kraft label stock.
There are also a number of different innovative printing materials made entirely from bamboo and sunflower seed hulls currently available on the marke. These materials undergo a manufacturing process in order to acquire the durability, texture, and most importantly, the high-quality ink-absorption properties of regular paper stock. If you're interested in printing green banners, posters or billboards, click here for a look at innovative indoor and outdoor applications made with 100% biodegradable material. For best results, print on biodegradable stock in full color and use all-natural adhesive mixes such as water and glycerol.
Ceramics
Ceramic tiles are just one of many materials receiving increased attention as a prime marketing material. Ceramic and porcelain tiles represent a cheap, practical material, with everyday functionality as wall or floor coverings. By printing photographic-quality reproductions or original artwork on ceramic surfaces, clients can custom design their home interiors in a way that was simply impossible up till recently. In addition, business owners can turn their corporate logos and artwork into decorative tiles, or achieve high-quality prints on larger, high-visibility design spaces, such as countertops, lintels or pool bottoms.
With ceramics, you can choose between any number of finishes, including matte, gloss, and satin, as well as different printing techniques, including sublimation technology. As both a home-decor application and a great artwork material, ceramic tiles represent a durable and cheap innovative printing option.
Polycarbonate (3D Printing)
When 3D printing technology appeared on the horizon a couple of years ago, it looked like a whole new range of possibilities had suddenly opened up to the printing and manufacturing industry. However, the high costs associated with 3D printing and the limitations of the materials used in the manufacturing process have dented the progress of 3D printing as a commercial manufacturing method.
That could be about to change, however, as recent breakthroughs have made 3D printing a more viable option for small-scale printing companies. Up till now, manufacturers have had to be make do with materials that were brittle, inelastic, and relatively rough-surfaced. The introduction of Polymaker Polycarbonate, a new elastic, temperature and light-resistant plastic composite, means that 3D printing may completely evolve into a consumer-based industry.
Polymaker polycarbonate possesses strong mechanical, physical and aesthetic qualities, making it one of the printing innovations of the future. Among other things, this material is suitable for use in a range of products that require highly accurate designs and good durability. While still a ways off from being an everyday printing solution, 3D printing represents the best in next-generation printing innovations.