Barcode Labels
Looking to print barcode labels/stickers in Vancouver? Let PrintPrint be your one stop shop for all of your label needs!
With years of experiencing printing stickers and labels, our talented team is dedicated to helping clients like you create barcodes for their business.
Whether you need to track your products during shipment or speed up the checkout process, we can help you create a simple barcode system with ease.
We specialize in printing barcodes to meet any specification or system, including UPC, EAN, and more. We can also create barcodes that can be applied to products or packaging, as well as tracking labels with unique serial numbers.
Below you'll find samples of our products and some extra information on different barcode system, scanners, and more. For more information about our services and a free quote, contact us today.
Barcode Label Samples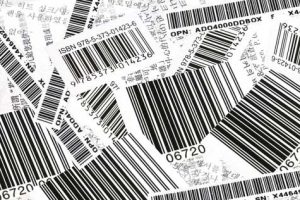 UPC – A Barcodes
The Universal Product Code (UPC) is a specific type of barcode used across Canada, Australia, the United States, and many other countries, primarily for retail purposes. It uses a 12 digit number system.
EAN Barcodes
The International Article Number (EAN) is another type of barcoding system, also used in a variety of countries, especially across Europe. There are a various variations of this system, including 13 digit, 5 digit, and 3 digit versions.
Create Barcodes For Free
Looking for free barcode generator software? We highly reccommend using Barrilo, a free program available for Windows. It allows you to create free barcodes using both UPC and EAN encryption, and export them to a variety of formats.
Alternatively, consider Zint Barcode Generator. Also a free software, it allows you to create over 50 different barcode symbologies.
Barcode Scanners
Unfortunately, we do not stock any barcode scanners. However, use the following links to get scanners from trusted sources: