A Guide to Picking The Right Printing Surface
September 17, 2015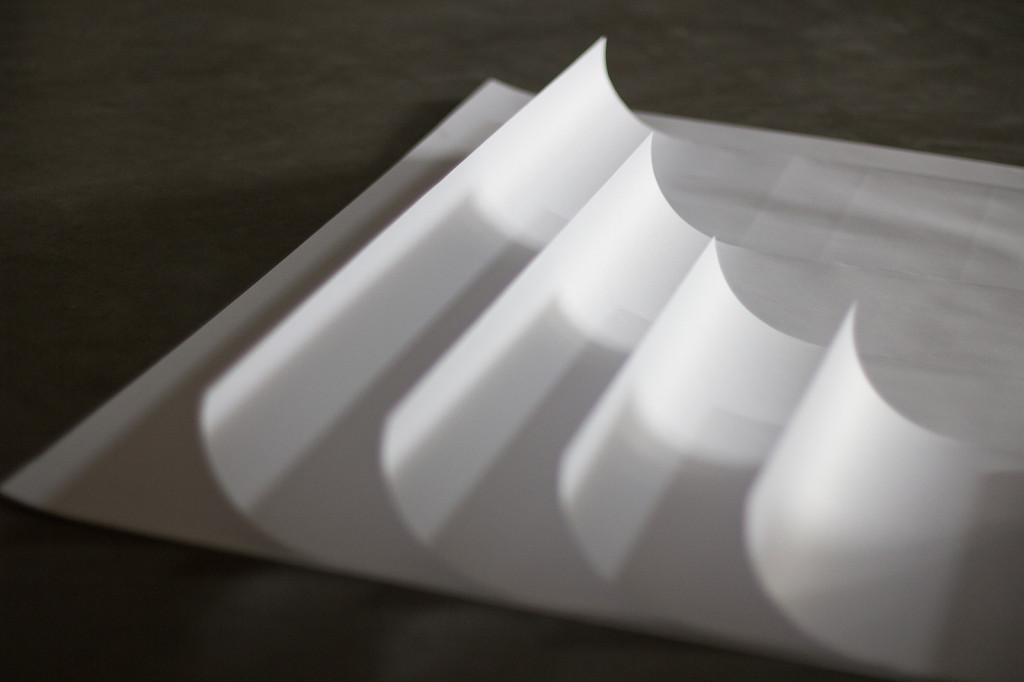 Whether you're producing event flyers, coasters, cards or any other type of print marketing, picking the right printing surface is a critical decision. Choosing the right size, colour and paper stock for your project is key to ensuring that your customers get the best visual and tactile experience out of the final product.
Remember, experience shows that the best marketing campaigns are only as good as the media they're printed on. Flimsy business cards, cardboard-like letterheads, or lightweight banners are just some of the hazards you will want to avoid. Here's our in-depth guide to picking the right printing surface for your next printing project.
Different Types of Printing Material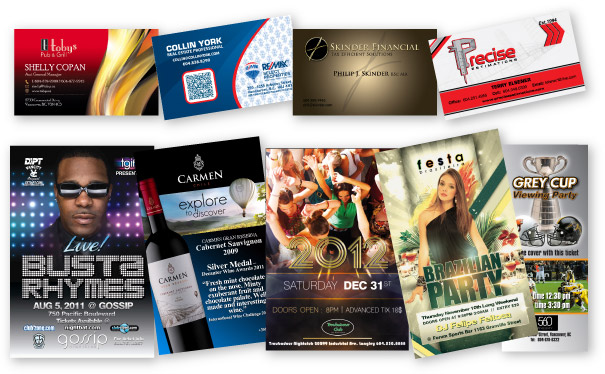 Picking the right printing material is all about understanding the way your product will be displayed and used. An easy way to determine whether you will need heavy card stock or a more lightweight alternative such as text paper is to consider whether your product will be handed out (flyers), be put away in wallets, books and briefcases (business cards, bookmarks and brochures), or posted on the street (banners and a-boards). 
Text Stock (Brochures, Flyers, Booklets)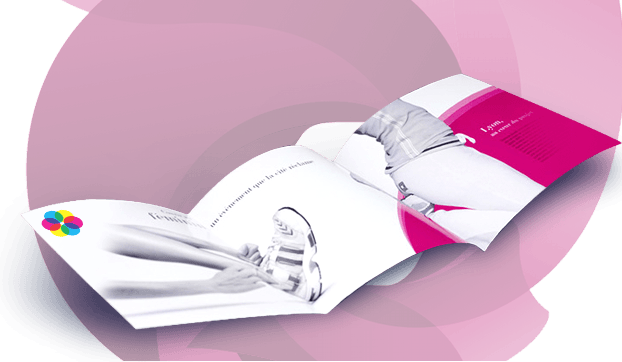 Easy to roll, fold, recycle and delivering great printability, text stock is a staple printing material which caters to a wide range of print needs. Commonly found in books, fliers, brochures and handouts, text stock is the generic term for a number of different paper stocks, including bond, book, offset, and ledger. Like all paper stock, text comes in different weights that are measured in pounds and are determined by the weight of 500 25″ x 38″ paper sheets in the parent size or ream. When ordering other forms of paper stock such as card stock or index, remember that card stock and index paper of the same pound rating as text stock will actually be at least double the weight due to the differing dimensions of paper stock reams. That's why 80lb text stock is actually lighter than 80lb card stock. 
At PrintPrint, we recommend printing full-colour, full-bleed brochures and flyers on 100lb text stock for added support and firmness. Text stock can be presented in various finishes, such as matte, satin, gloss or dull, depending on your needs and the product's profile. For added flash and attractiveness, we recommend printing booklets on gloss paper.
Bond Paper (Posters, Letterheads & Envelopes)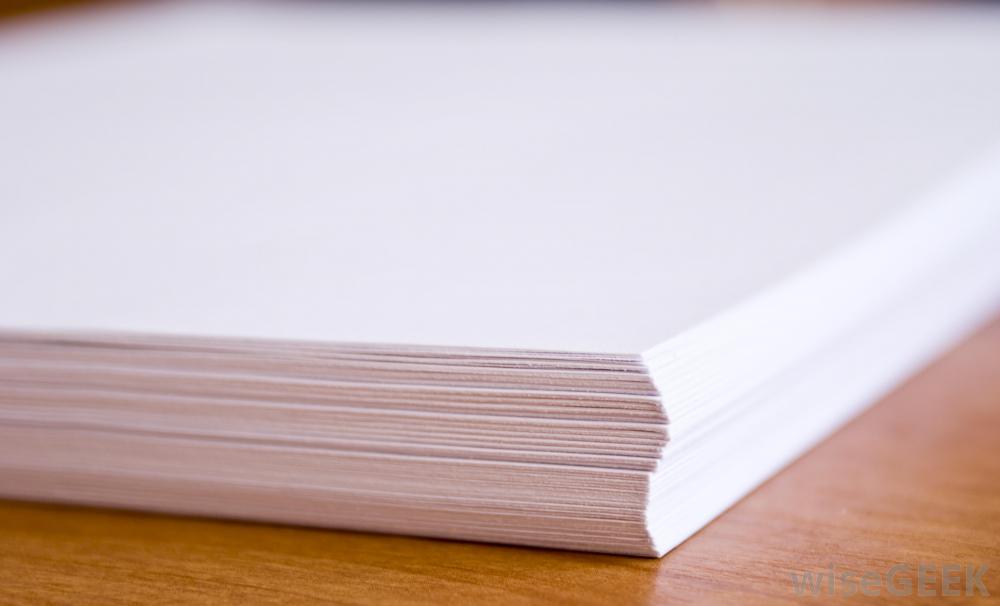 Considered a great office paper due to its high ink-absorption qualities, over the years bond paper has become a favorite among drawers and designers looking for a heavier, stronger alternative to standard 24lb text stock. Bond paper was originally used in government offices due to its increased strength, erasability and rigidity. We recommend 20lb bond stock as the perfect poster-printing paper. In addition, we print letterheads and envelopes on 24 lb bond paper featuring a fine-grained white wove finish.
Cardstock (Business Cards, Bookmarks, Folders, Keg Collars)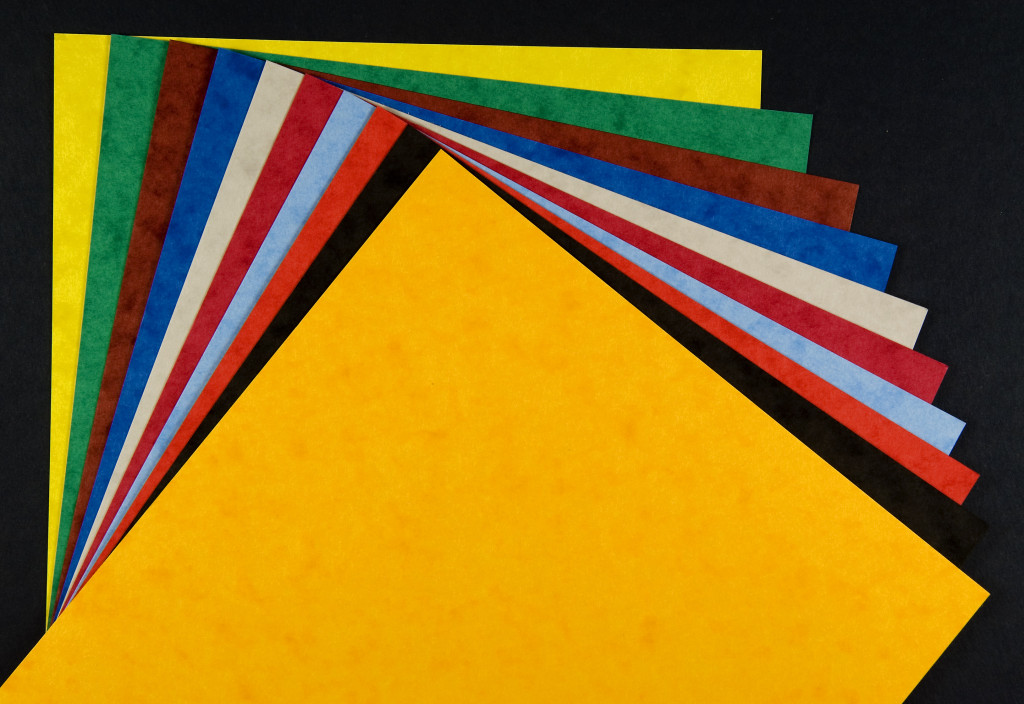 Business cards are something of a barometer of personal habits, so it's important that you feel your own card adequately conveys who you are.
When it comes to picking paper stock, we recommend printing on 14-point card stock to get that sturdy, professional feel, together with enough thickness to ensure high quality double-sided printing. When it comes to printing business cards, most businesses opt for standard 14-point card stock due to its balanced all-round qualities and affordability.
Once you've chosen the paper stock, the next thing you have to consider is the type of varnish you want on your business cards. We offer our clients a choice of matte, gloss or spot varnishes depending on individual needs.14-point, one-sided gloss cover cards are the perfect option for those who will routinely need to add writing on the back of their cards. Businesses looking for a general-purpose card will find it's hard to go wrong with the industry-standard 14-point double-sided gloss cover. Businesses looking for a touch of sophistication and exclusivity can opt for the soft, sheeny qualities of our matte finish.  
While we print our business cards, bookmarks and folders on 14-point card stock, we recommend printing keg collars on 12-point card stock.
Index
Index is a heavy and stiff, yet thin form of card stock that is often used to make folders, postcards and index cards. Index is a low-cost printing material and comes in a smooth finish.
Beermat Board Stock (Coasters)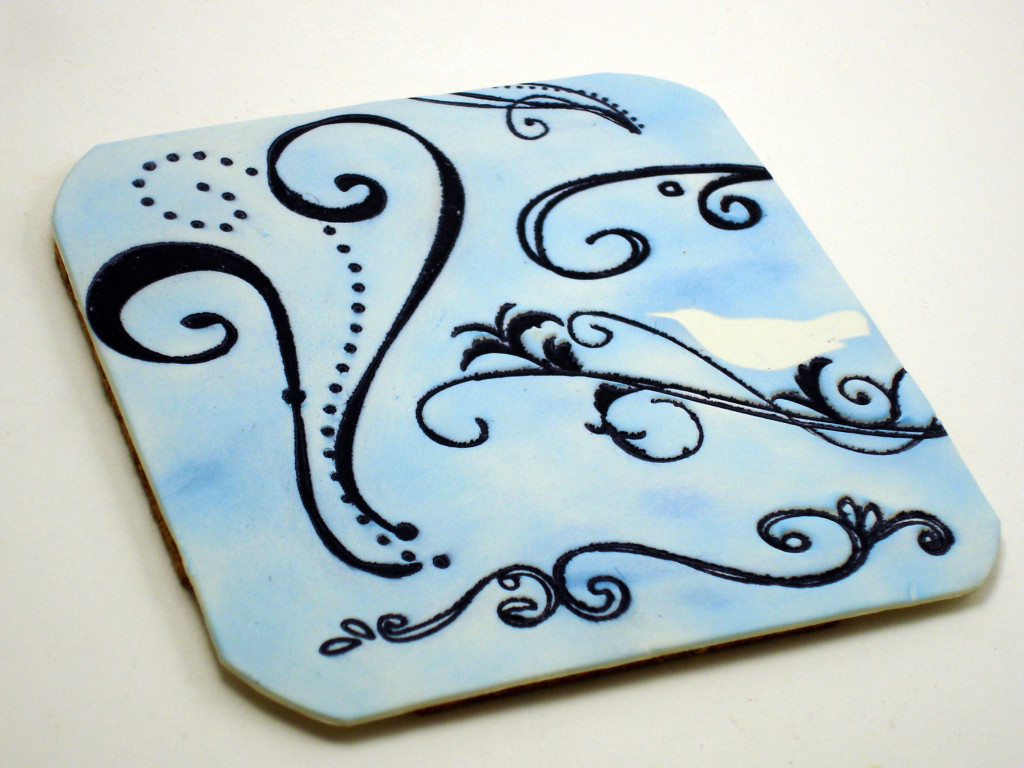 Beermat board stock is a heavy-duty paperboard material possessing high moisture absorption properties. This paper stock is typically found in coasters, air fresheners, swing tags and other products requiring a combination of durability, moisture resistance and high ink-absorbing qualities. Our coasters are printed on one side in full colour on 40, 60 or 80-point super-durable board stock to guarantee that both your surfaces and promotional products remain fresh and strong.
Kraft (Stickers and Product Labels)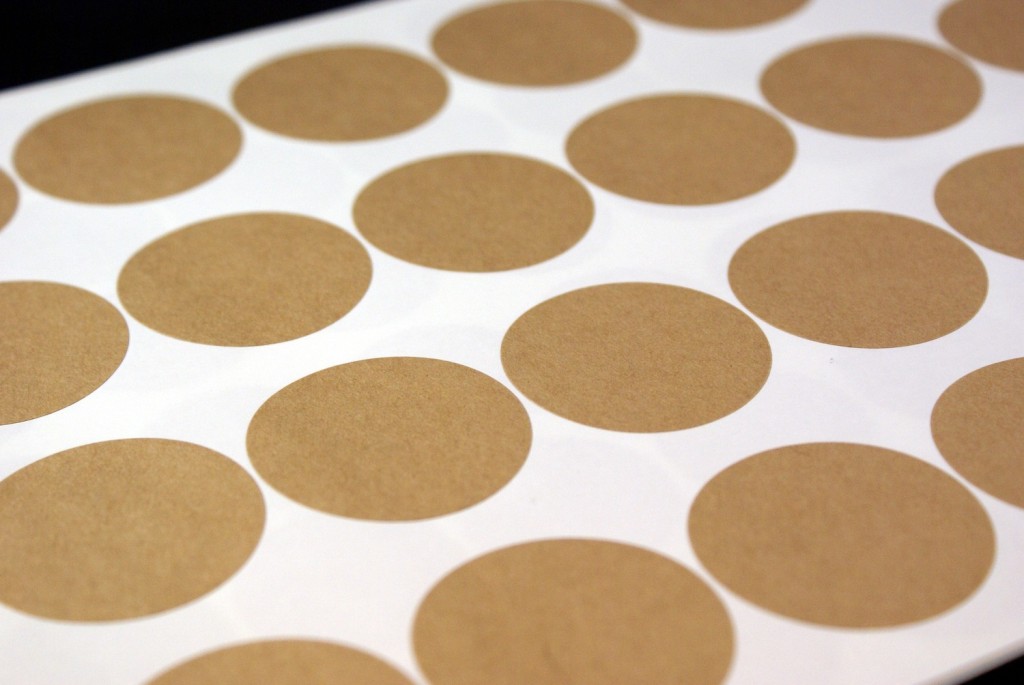 Kraft sticker and label stock comes in a dark, woody tone that is meant to stand out on indoor shelf-displays. Its brownish colour and the unique texture of this rustic-looking printing material make it a great option for any kind of label or sticker application. We print our self-adhesive kraft stickers in full colour.
Plastic stock (Membership Cards, Vip Cards, Event Passes, Key Tags)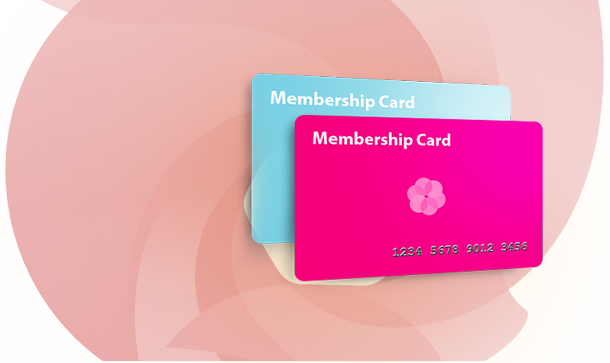 PrintPrint's plastic stock is durable, long-lasting, and both weather and waterproof. We offer three different printing methods along with a choice between black and white coloured plastic stock for all our plastic media prints. We also custom-design our plastic cards to fit your needs, adding barcodes, magnetic strips, slots, customer data, or personalized information as required.  
We stock a variety of card sizes, from standard PVC CR-80 sized cards to 3.377″ x 2.127" offset cards. We work with only the best PVC cards to ensure that all your products are defect-free. Here's a breakdown of the three printing schemes we offer:
Digital

Digital plastic card printing is a one-step process which allows us to incorporate text and images directly onto the print surface with limited user interference. Digital printing ensures your product can be produced on short notice while maintaining high image quality standards. We recommend this mode of printing for Membership Cards, Vip Passes and Event Passes.
Offset
Offset printing is the most cost effective-way of producing large batches of plastic cards. When offset printing on plastic stock, we always use 3.377″ x 2.127" white PVC cards which can be printed on either one or two sides in one, two, or four colours (full CMYK).
Thermal Dye Simulation

Thermal Dye Simulation is the way to go if you're looking to produce a small amount of beautiful-looking cards in a rush. TDS cards come in an array of different colours, including black and white, and we recommend printing with black or foil ink to produce amazing, eye-catching results. Although slower than other printing methods, the images and type printed on TDS cards do not fade or peel.
Mesh (Banners)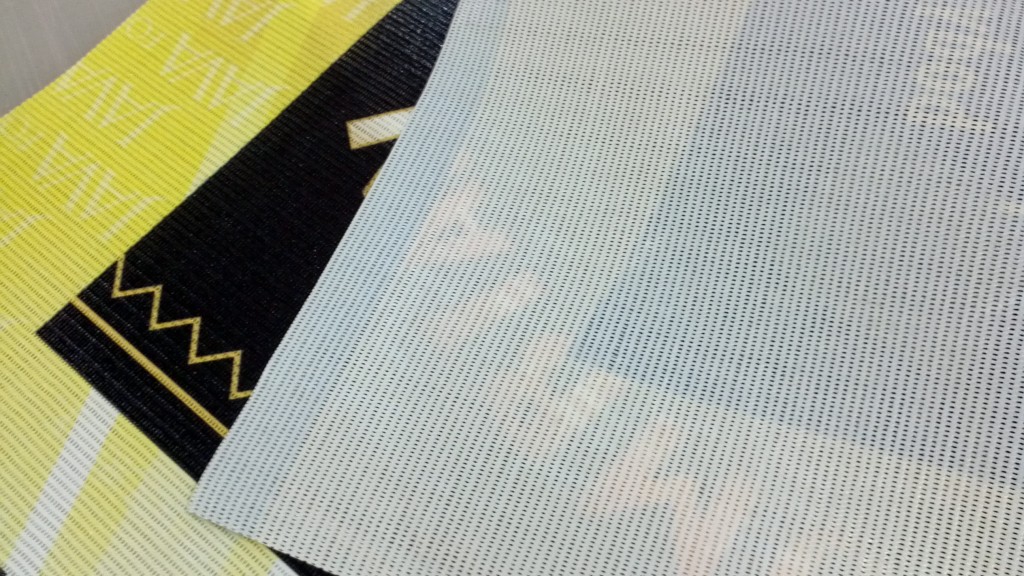 PVC Mesh banners are intended for outdoor use in open walkways, construction sites and as building wraps. Lightweight yet tough and extremely weather resistant, mesh banners are made of tightly-woven nylon and designed to allow light and air to pass through them. This multi-purpose material is a great, high-impact advertising application that is best suited for large-scale projects.
Vinyl (Banners, Stickers)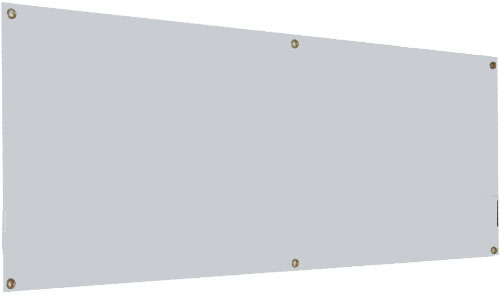 A great printing material suited for both outdoor and indoor use, vinyl stickers come in an array of colours, including a see-through variety suited for use on transparent surfaces. These self-adhesive applications will withstand the elements and can be custom die-cut to fit your product needs.
Vinyl banners are a great option if you're looking for a heavy-duty outdoor marketing solution. Lasting up to five years outdoors, this flexible material can be rolled, folded, and easily transported. We use UV-resistant inks on our vinyl banners and provide an optional matte or gloss finish to ensure that your artwork remains vibrant over time. Vinyl is available in different weights, from 9 oz to 22 oz, with banner opacity and tear-resistance varying accordingly. We recommend 13 oz banners in windy areas where material durability is an absolute must.
Foil (Foil Stickers)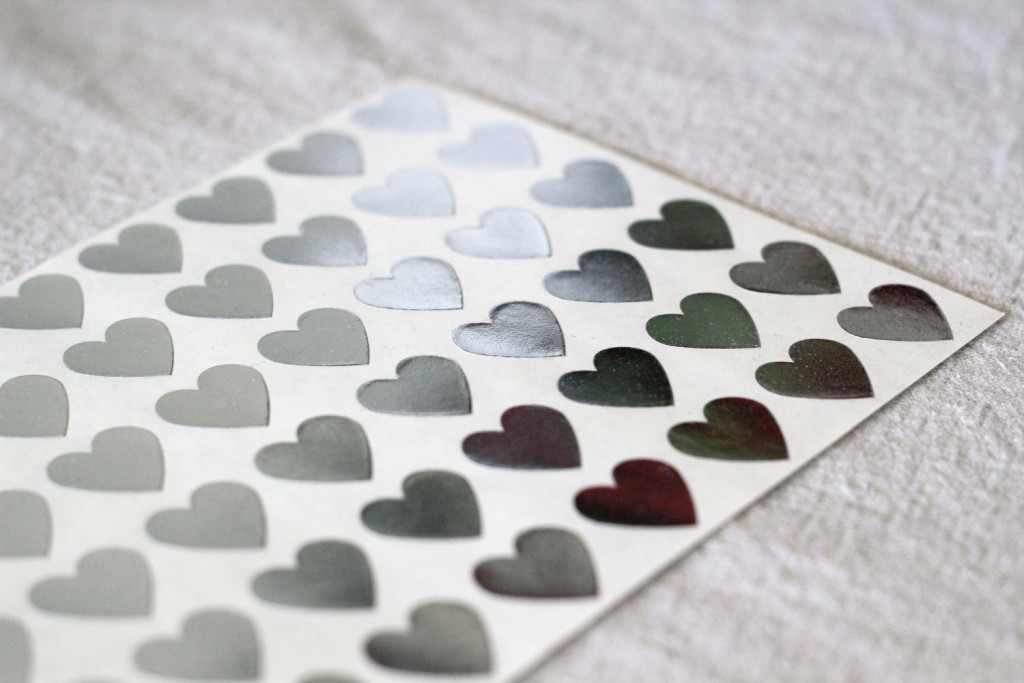 Foil sticker stock is available in gold, silver or bronze. Foil stock is commonly used in gourmet food labels, seals and awards and can be custom embossed to fit your product needs. A low-cost option, foil stickers come with a permanent self-adhesive and can be full-colour printed on one side.
More Information About Picking the Right Printing Surface
If you have any more questions about the various printing materials we outlined above, feel free to contact us directly.