Poster Printing
Say it loud, with large format poster printing from PrintPrint.ca!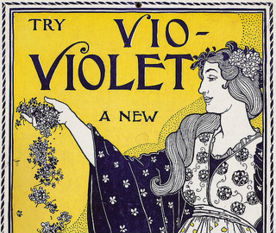 Our poster printing experts will help you create beautiful posters for indoor or outdoor use. We can print brilliant full color, photo-quality large format posters at a range of sizes, for a variety of different uses and applications.
Our posters can be printed to be hung or tacked against a wall, or with the addition of adhesive, can act as a wall paper. You can also mount and install our posters in a number of creative ways!
Have an image or an original piece of art you would like to hang or frame? We can make an otherwise ordinary poster print look like a traditional painting by printing on a cotton-blend canvas. This technique which is often referred to as "Giclee Printing" allows us to print your image onto high quality artist canvas with a matte finish. The printed work can then be stretched onto a wooden frame and hung as is, or later framed.
Our posters are printed with UV inks which are fade resistant against sunlight and will help keep your image looking sharp and resilient.
Don't leave your poster printing to chance. PrintPrint.ca has been proudly serving Vancouver with the highest quality poster printing products and services for over 13 years. As always, we use industry standard poster printing technologies to create posters for a multitude of Vancouver businesses, spanning many industries!
Contact us today to discuss your exact poster printing requirements, or to obtain expert advice on the best method for production or installation!